SAT 9 DEC, 2023 @ 12:00PM
Our Next Event
Helios Turns 6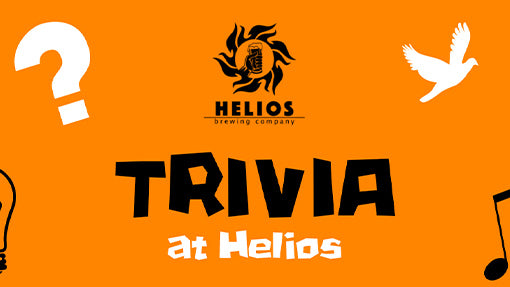 THUR 7 DEC
Trivia at Helios
Get your thinking caps on for one last time in 2023 at Helios, with trivia! It's free to play, and there's prizes to be won. Book your table by emailing [email protected]
Free
7:00PM

Helios Brewery 15 Palomar Rd, Yeerongpilly, QLD
SAT 9 DEC
Helios Turns 6
How time flies...has it really been six years? Apparently, it has!
Join the gang at Helios as we pour a very special line-up of beers, feast on some delicious food, enjoy some great live music, blow the candles out on the cake, and reminisce over some of our favourite stories from the past six years.
Our special tap line-up is set to include some core favourites, plus:
- NEW Bourbon Barrel Aged Kronos '23!
- OG Kronos '23 (for comparing to the BA version...it's science!)
- NEW Dionysus Oat Cream DIPA
- NEW Hoppy Lemon Saison
- Tortuous Twins Imperial Candy Sour
- Passionberry Smoothie Sour
For food, we couldn't go past everyone's favourite smash patties by Miteys Burgers! Music will be covered by L.R. Marsh to get the party atmosphere kicking off!
So come one, come all, to celebrate six years of Helios Brewing Company.
Free
From 12:00 PM

Helios Brewery 15 Palomar Rd, Yeerongpilly, QLD
SUN 17 DEC
Brewery Tour - December 17
Come on in and have an in-depth look around Helios Brewing with one of our knowledgeable (and most likely bearded) brewers running for approximately 45 minutes. They can be tailored to your groups needs, suitable for guests drinking their first ever beer all the way to a seasoned craft beer enthusiast. Just let us know what floats your boat! 
$30
1:30PM, 3:30PM

Helios Brewery 15 Palomar Rd, Yeerongpilly, QLD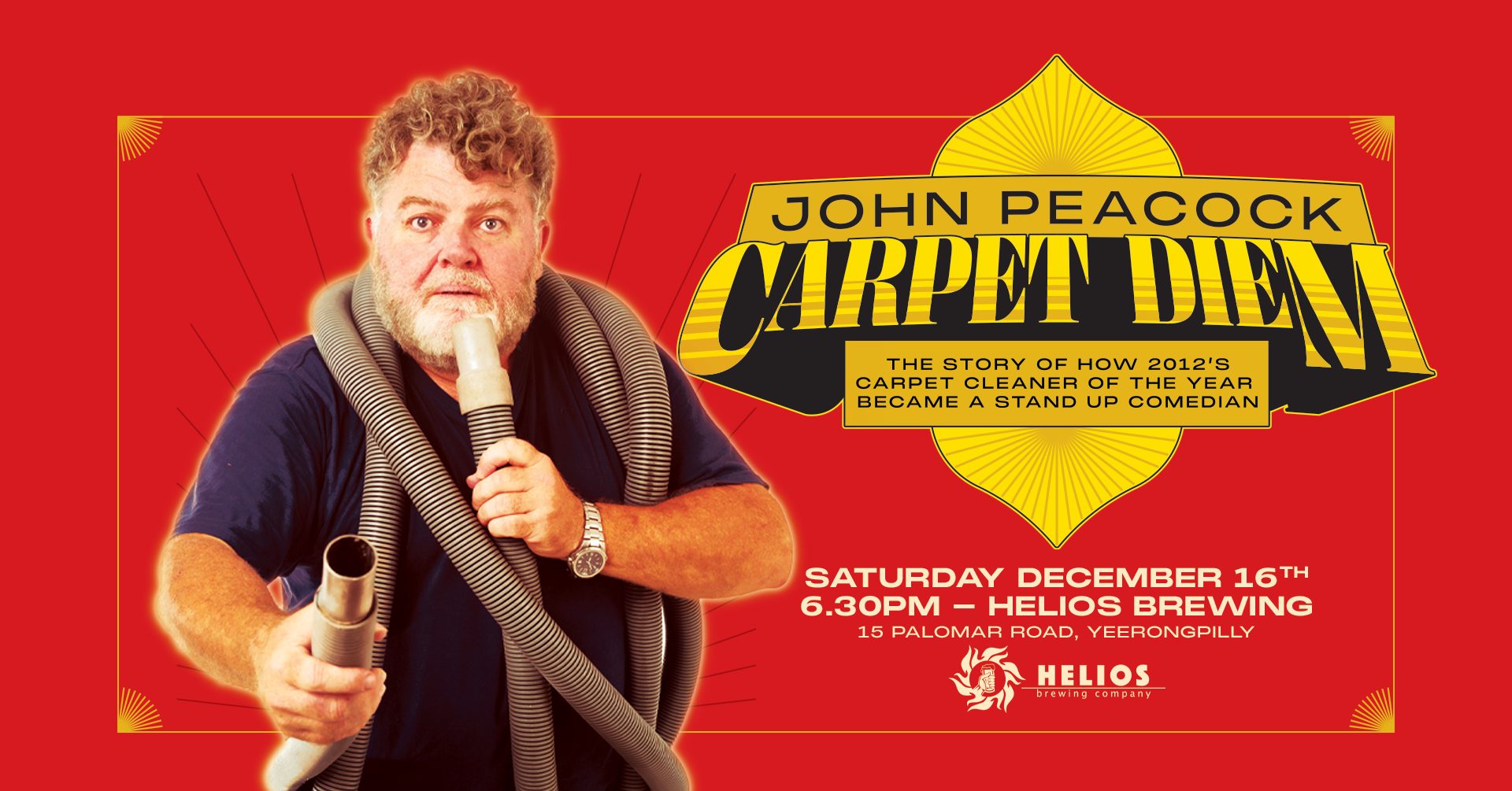 SAT 16 DEC
John Peacock Comedy at Helios
John Peacock presents his 2024 Festival show Carpet Diem.
It's the mid life career change story of how the 2012 Australian Carpet Cleaner of The Year became a Stand Up Comedian. A tale of deciding who and what you love, working out what you want to do when you grow up and following your dreams. All whilst battling mental health issues, maintaining relationships and running a business you need to keep functioning in order to fund your new job.
You may even learn some basic spotting techniques (you won't).

Supported by Scott Fowler and Hosted by Paul Mamone, it's a stand up show with a message. So come along and seize your Carpet.
$20
5:30 PM

Helios Brewery 15 Palomar Rd, Yeerongpilly, QLD
Find us on Social Media
Subscribe to our mailing list for all the latest Helios news!