Function Room
Hire
Hop over to Helios Brewing Company for your next event.

You and your guests will enjoy good beer and good times at Helios because we know how to party, like it's 1999 and every other year before and after!
Whether you have a big crowd to please or a small intimate gathering to pull-off, our team of event organisers are on hand to accommodate all your requirements and ensure you and your guests have the 'beery' best time.

Our fresh, award-winning beers have achieved a cult following and our taphouse, based in Yeerongpilly, provides a craft brewery experience like no other.

Our function space is nestled amongst our brewery, it's impressive and we're sure you'll think so too (if shiny steel silos are your jam) and we can accommodate from 30 up to 100 people. Perfect for birthday parties, wedding receptions, corporate events, and Christmas parties.

Thirsty for more info? Please click the orange button to find out more details or email our events team to get your planning underway.
Room Hire
Options
Our brew-tiful venue can be booked for the following:
Entire venue (standing)- suitable for up to 100 people. Sole use of the brewery.
Entire venue (seated) – suitable for up to 60 people, seated on the first floor. Sole use of the brewery.
First floor – suitable for 30-80 people, seated and non seated options dependent on numbers. Sole use of the first floor.
First floor – groups of up to 30 people, seated or standing. Shared use of the first floor.
Not your cup of tea? We hear you, we prefer a different type of brew too – please feel free to contact our team if you require a different option to the ones listed above.
Enquire here about making a booking or asking about pricing!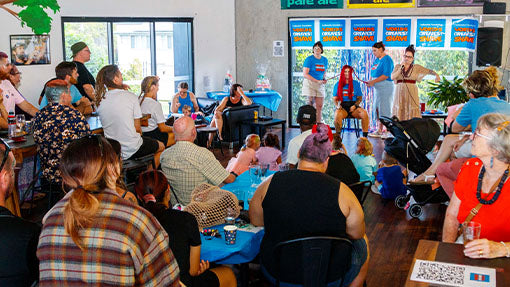 Craft
Beers
Our award winning craft beers are brewed on site, allowing us to serve you and your guests fresh, cold beer – just how it should be. We have a core range of beers, which have earned an army of fans, as well as speciality options. We can even brew a beer to your liking just for your event.

We provide the following drinks packages and if you are keen to include a bespoke brew, please do not hesitate to contact us to discuss your options.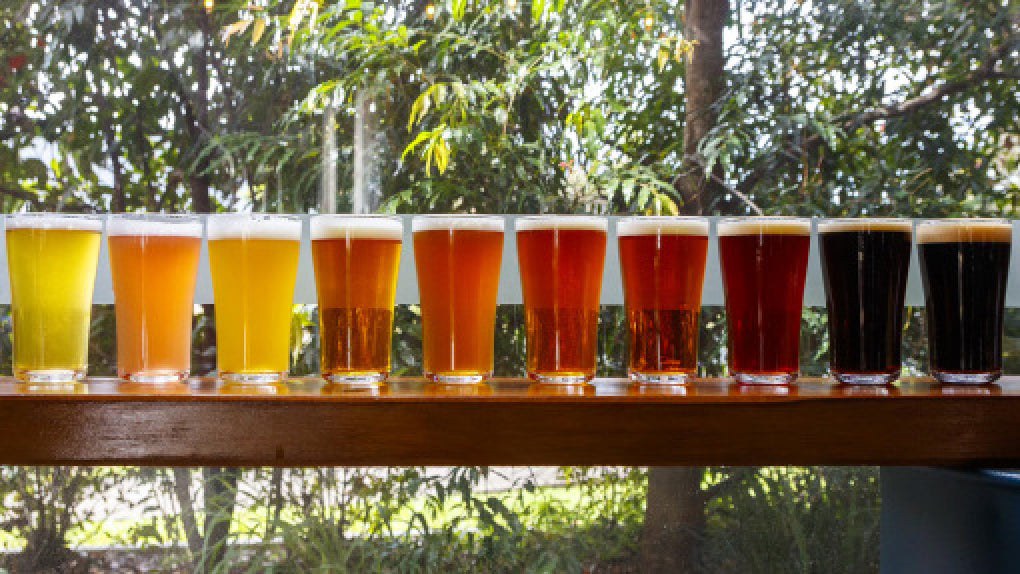 Food
Options
We have teamed up with local caterers, who will be onsite to provide you and your guests with fresh, tasty menu options that will accompany your beer perfectly.
Our options include:
Gnockout Gnocchi
Plante Pizza
Koma Sliders
Eat The Thing
We're also happy to accommodate any off site catering that you choose.*
*additional fees apply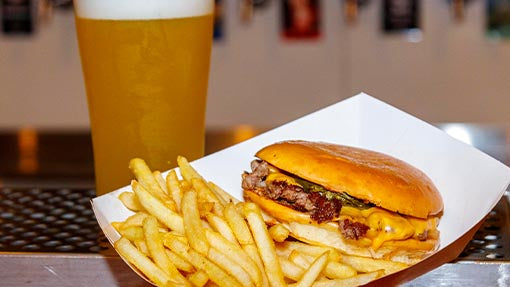 Find us on Social Media
Subscribe to our
mailing list

for all the latest Helios news!